At the last round of the Fanatec GT World Challenge Europe in Barcelona, the #11 Audi R8 LMS evo II finished 10th in the Silver Cup, while the #12 Audi, which had competed in the Pro classification, retired early. As a result, the team finished fourth overall in the team standings in its debut season in the "European League of GT Sports."
The grand finale of the GT World Challenge Europe took place with a race in the Endurance Cup in Barcelona. Team Tresor by Car Collection, which contested a full season in this high-class racing series for the first time, arrived at the Formula 1 circuit in Catalonia in third place overall. With a 10th place in qualifying, drivers Christopher Haase, Mattia Drudi and Luca Ghiotto laid the base for a good race. Their teammates Lorenzo Patrese, Hugo Valente and Thierry Vermeulen finished 13th on the grid in the Silver Cup.
After a turbulent start Luca Ghiotto was already able to move up a few positions. The same was achieved by Audi Sport driver Christopher Haase who took over the Audi R8 LMS evo II after just under an hour of racing. Lying in sixth place, the German handed over the Audi to his Audi Sport colleague Mattia Drudi who subsequently put on pressure as well. Unfortunately, the Italian hit a curb with his underbody. This damaged the engine so badly that the race had to be retired.
The #11 Audi fought its way forward bit by bit in the course of the race. Starting driver Thierry Vermeulen and his colleagues Lorenzo Patrese and Hugo Valente drove a faultless race and were able to move up to 10th place in the Silver Cup.
After a total of 10 race events of the Fanatec GT World Challenge powered by AWS throughout Europe, Team Tresor by Car Collection was able to take a good fourth place in the overall team standings.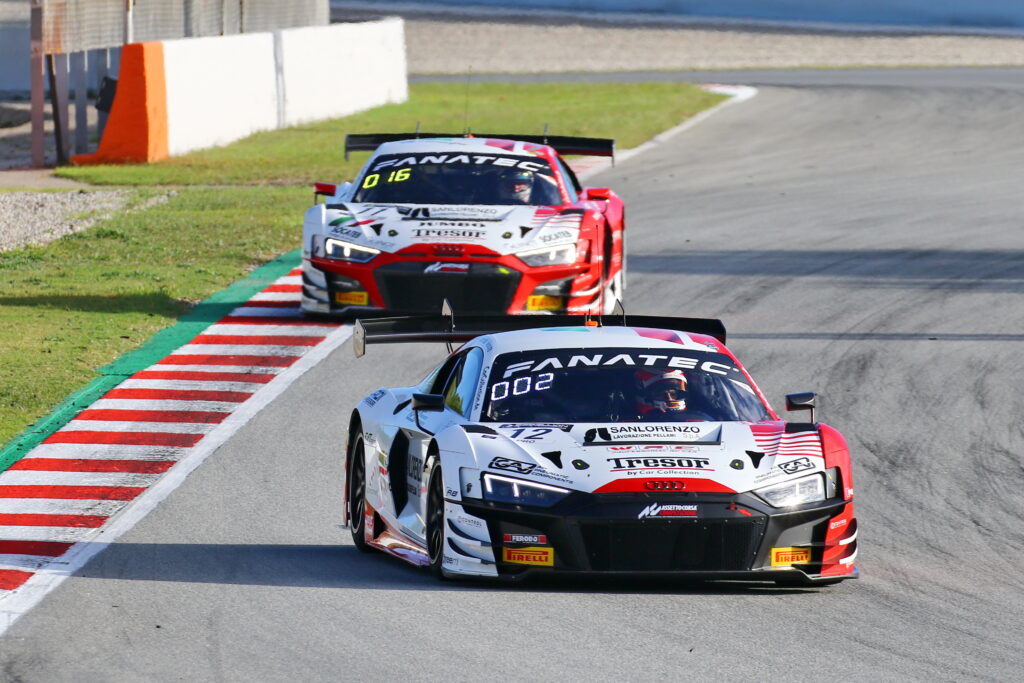 Credit: Christopher Otto / C.O. Mediavision